Accounting, Tax and Business Consulting Specialists
Value
A local firm providing the knowledge and resources of a national accounting organization, we offer exemplary value to every one of our clients, large or small.
Accuracy
We make use of cutting edge, innovative technology to provide reliably precise and efficient guidance to our clients on a variety of issues.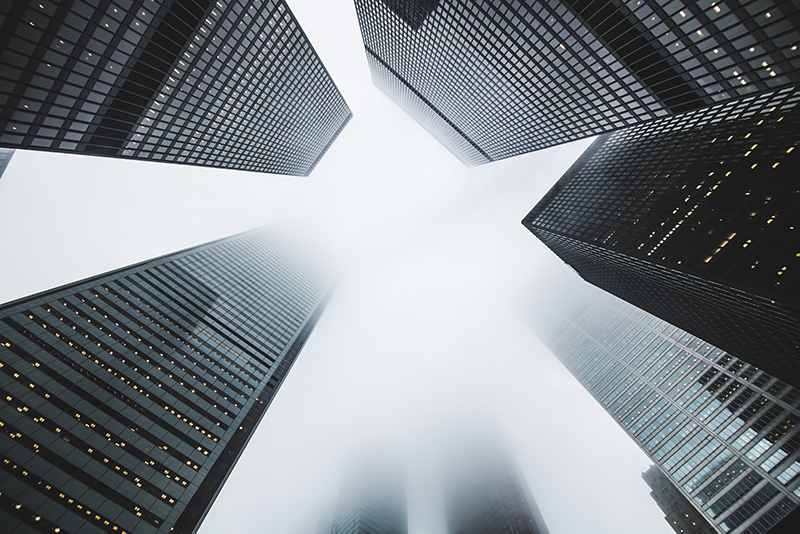 Service
We offer custom service tiers allowing us to be there for each client as little or as much as they require. We work how you work.
Chartered Professional Accountants Providing Consultation & Planning Services to Clients in Burlington and Throughout Southwestern Ontario
Accounting and tax management, whether for personal or business purposes, can be quite complex and require specialized skills to execute effectively. Compliance requirements can be onerous, strategies for minimizing tax obligations are highly involved, deadlines are strictly enforced, and infractions are met with stiff financial penalties. As a result, selecting the right accounting firm, with the requisite expertise and experience, is essential.
60%
of small-business owners feel they are not very knowledgeable about accounting and finance
Edelkoort Smethurst CPAs LLP is a professional assurance and tax accounting firm located in the heart of Burlington. The firm is fully licensed and registered in Public Practice with Chartered Professional Accountants of Ontario. We can provide a full range of services to individuals and corporations, on both Canadian and cross-border taxation issues. The firm provides a wide range of comprehensive services, from basic bookkeeping and personal accounting to ongoing compliance assurance and tax consulting for large corporations. Led by two partners, Edelkoort Smethurst CPAs LLP is committed to providing precise advice and superior service, tailored to the specific needs of each individual client.
Benefits of Working with Edelkoort Smethurst CPAs LLP
A Modern Approach to Tax Planning and Consulting
Edelkoort Smethurst CPAs LLP is not your parents' accounting firm. We are a tech-savvy, progressive firm, dedicated to being responsive, flexible and adaptable. We pride ourselves on being early adopters of innovative technologies and view tech advancements as opportunities for service enhancements. Our firm utilizes various advanced tools that enable us to quickly provide precise guidance on a variety of issues in the most efficient and convenient manner for our clients.
Small Firm Service and Attention with Large Firm Know-How
At Edelkoort Smethurst CPAs LLP, you get the best of both worlds: the knowledge and resources of a national accounting firm, with the consultative, personal approach of a boutique firm. We work with many businesses and individuals on an ongoing basis and curate our services to complement their evolving needs. We also regularly work for clients on matters involving the Canada Revenue Agency and the Internal Revenue Service in the US.
Customizable Tiered Accounting Service Targeting Your Specific Needs
We offer various levels of assistance, tailored to the specific needs and budgets of each client. We can provide highly skilled and efficient transactional assistance, such as the creation of monthly management reporting packages. For clients seeking regular guidance on compliance issues, audits, and long-term tax strategies, we can take a more consultative approach. We will be there for each client as much or as little as they need by customizing a level of service specific to them.
30%
percent of small businesses place accountants at the top of their list of trusted advisors
Skilled Accountants Providing Comprehensive Tax Planning and Consulting Services
At Edelkoort Smethurst CPAs LLP, our accountants have a sophisticated knowledge of an expansive variety of national and cross-border tax issues affecting both individuals and corporations. We provide comprehensive guidance to our clients in a number of areas, including:
Dynamic and Progressive Chartered Professional Accountants Serving the Greater Toronto Area
Whether you are a U.S. resident with a rental cottage in Muskoka, a large Canadian corporation carrying on business in the U.S., or a local, family-owned business in Ontario looking to maximizing tax incentives and reduce liability, our forward-thinking accounting professionals can help you achieve your goals.
Contact Edelkoort Smethurst CPAs LLP in Burlington, to address your annual personal or corporate tax compliance needs, or if you require the services of a dedicated consultant to assist with tax planning to achieve your long-term goals. To speak with one of our knowledgeable Chartered Professional Accountants, please contact us online by telephone at 905-517-2297 or click here to schedule a free consultation. .